Editextreme Home Video Editing Services
Professional & Affordable Home Video Editing Services In The Toronto Area
I'm Looking For Home Video Editing Services In Toronto
---
Our Home Video Editing Skills Will Breathe New Life Into Your Old Home Movies
Anyone who's watched a home video knows there are parts that you just have to fast forward or sit through while you are waiting for the good parts. Wouldn't it be great if you could cut-out the boring parts and just keep the fun stuff?
When we say that we'll edit your home videos, we're not just talking about the same old effects that everyone else uses.
We're talking about professional-level editing & effects that will leave everyone who watches them saying "wow".
We'll help you to get the most out of your memories.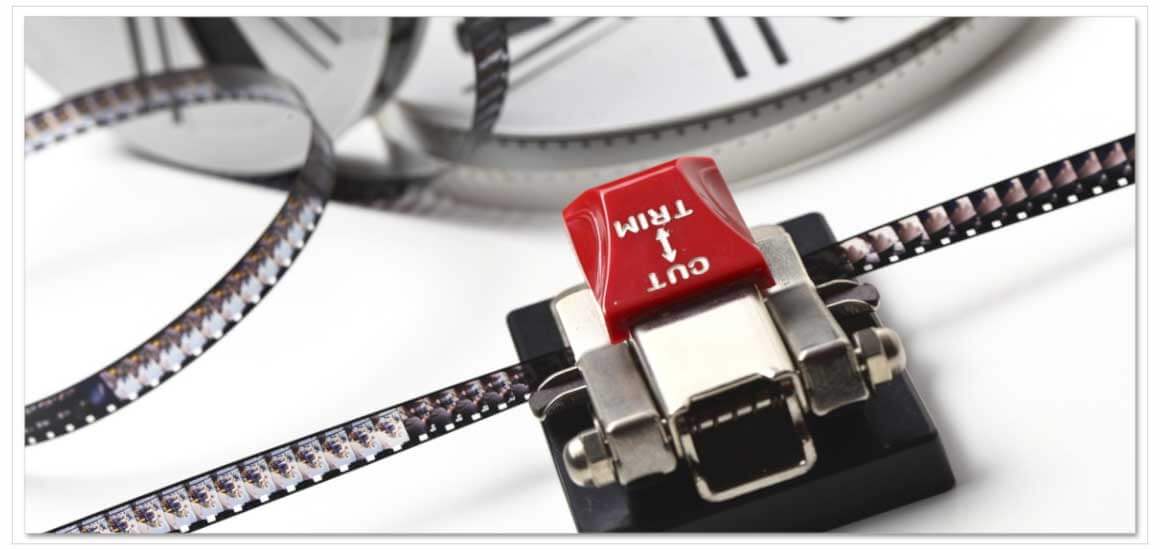 How Our Home Video Editing Process Works:
---
We'll Convert Your Home Video
If your home movie or video currently exists in VHS format, for example, we can convert it into a high quality video format prior to making actual edits.
If your video is already in a digital format, we can get right to the good stuff.
Tell Us Which Parts You Love
We'll talk to you about which parts you enjoy most and which parts you can live without.
Getting a feel for what you would like to see will allow us to confidently remove any parts of the video you no longer wish to keep, leaving only the best and most enjoyable parts for everyone to enjoy.
We'll Talk About Effects
This really is the awesome part that enables you to become part of the editing process!
We'll explain all of the effects that are available and come up with a plan to enhance your video.
Want some flashy titles that swoosh-in from the left? No problem. Would you like to add your own voice? Let's do it!
We'll introduce you to things you didn't even know were possible and take your home movie to the next level!
---
Our Home Movie Editing Services Include:
---
Video Edits
Usually a video edit will change where the picture and sound begins or ends or changes where a particular shot or series of shots will appear in the play order.
It can also refer to adding a new shot in the play order or adding a piece of music, a sound effect or a voice over. Changing the volume of the sound in part of the video is also considered to be an edit.
Video Fades, Dissolves & Transitions
A dissolve is an edit where two shots are mixed to create a smooth change from one shot to the next.
In the case of a fade a shot will dissolve to or from black or white.
A transition is an effect where, for example, one shot wipes over another or swipes off the screen to reveal another.
There are many types of transitions and although it can be a lot of fun to play with them, they are best used when they work well with the theme and pacing of a video.
Video Titles
Video titles are a great way to add useful and sometimes fun information or commentary to a video.
They can appear on a colour or textured background (traditionally referred to as a 'card') or superimposed onto the video (often called a 'title super').
Title supers are useful ways to identify names, dates, locations or specific events.
We offer many types of titles (just like what you would see in our TV programs and in our web videos).
If a customer wishes to add many titles, we recommend that they book edit suite time.
We're happy to add subtitles to a video for you, so please contact us if you would like to add this service.
Video Colour Correction & Noise Reduction
Colour corrections are a great way to restore or enhance the colour in older videos.
Often, older recordings will lose colour and contrast and they can be greatly improved by good colour correction.
Colour correction can also be used to create dramatic effects, such as changing a shot to black and white.
Adding noise reduction can also give older videos a smoother more appealing look. Noise reduction for standard definition videos such as VHS transfers to digital require the video to be converted to high definition. Colour correction is also more effective when SD videos are converted to HD.
Voice Over Recordings
Adding narration in a home video can give it the feel of a professionally-made documentary.
Here is an example where a customer used his voiceover recording to create the feel of a professional documentary.
Book a video edit suite rental with Editextreme and have a clean voice-over recorded with professional quality sound using your own voice or that of another family member.
Conversions to Mp4 With Burnt-In Timecodes (BITC)
For customers who wish to create more complex edits, we offer copies of videos with burnt-in timecodes.
This enables our customers to create frame-accurate notes on how they would like their video edited.
This will also save valuable time in the edit suite.
Our Home Movie Editing Pricing Is 'Extremely' Competitive!
---
On their own, our home video editing rates are already competitive within our industry.
And if you consider the amount of experience, resources and dedication to our craft that we offer, they become even more valuable to the client.
With Editextreme's affordable home movie editing services, they'll become great keepsakes and even surprise gifts for just about any family occasion.
We can do more than just transfer and convert videos: We make them into something even more nostalgic and incredible!
---